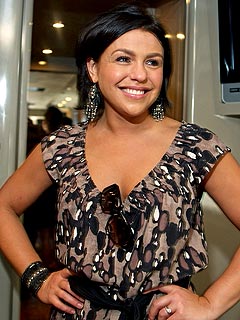 In
People Magazine
, Rachel Ray defends some of her recession proof recipes and apparently some photos that some people felt were kind of ...
tantalizing
.
RRrrr says her whole thing is really perfect for people living in a recession:
Per
People Mag
:
"The magazine, the daytime show, we've always tried to write affordable, accessible [recipes]," Ray, 40, tells ABC's Nightline for a profile to air Monday. "Those are key words for us, and I do mean us, a huge staff of people at the magazine who love to cook affordable, friendly food that helps families eat better for less. So I think this is really a time for all of our team to shine ... You know, food is such – it's a hug for people."
Ahh, to be worth $18 million....
TasteTV Events include:
This blog
from the contributors, producers and correspondents at TasteTV at
TasteTV.com
. technorati tags:
TasteTV
,
restaurants
,
video
,
content
,
food
,
Chocolate
,
wine
,
recipes
,
cooking
,
Restaurant Reviews
,
Chef
,
ITV
,
fashion
,
seafood