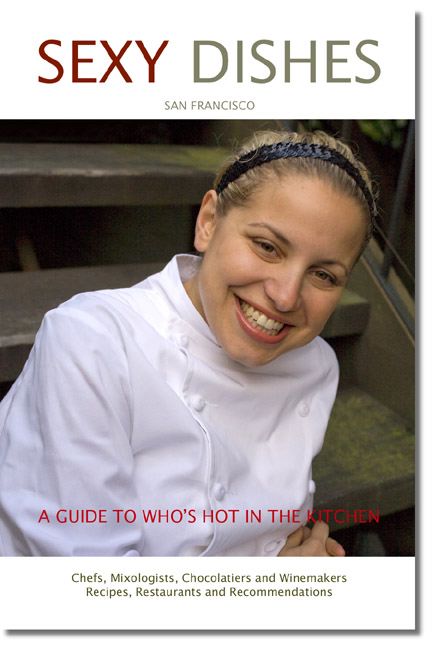 SEXY DISHES WEEK in the Bay Area is from

May 4th-8th

, and restaurants & bars in the book will be featuring food and drink Specials as well as launch events. Fans can also have copies of their books signed by these local culinary celebrities. A list of the customer specials for SEXY DISHES WEEK will be updated regularly here on Tasteable.com


Current SEXY DISHES Specials include:
Sam's Chowder House (Half Moon Bay)

: Half off either of the two dishes featured in the book - The Rock Shrimp-Bay Scallop Ceviche, or the Ahi Tuna Poke (see video on NBC) for customers that bring the book or buy a book from Sam's Gift Shop

(Chef Lewis Rossman will sign it when you come in).

.





83 Proof (SF)

: Half price for the 2 cocktails featured in the book from 8pm til Close - The Cactus Flower, and the Burnt Fig Sazerac (see video on NBC)



Piacere Restaurant (San Carlos)

: Half price for the cocktails featured in the book - The Cucumber Spring Fizz. Book Launch party with cocktails also on May 4th at Piacere.



California Cafe (Los Gatos)

: A 3-course "Bay Area Sexy Dishes" dinner for $21



The Beach Chalet and Park Chalet (SF)

: Half price Beignets at the Beach Chalet and Half Price Cupcakes in the Park Chalet (both recipes are in the book SEXY DISHES). Bring in your copy of Sexy dishes (or buy one) and get a free order.



The Market Street Grill (SF)

: Half Off the Branzini fish dish featured in the book for customers that bring in a copy of the book or buys one from the restaurant (Chef Adam will also sign it if he is in when you come)



Shanghai 1930 (SF)

:

$29.95, Prix Fixe






Appetizers

: Nanking Spring Rolls


Soup

: Neptune Hot & Sour Soup


Main Course (Please choose one item):


- Szechwan Chili Prawns with Sautéed Leeks
- Chicken "Lily" with Black Bean Sauce
- Crispy Chewy Szechwan Beef
- Fish Pillows with black and silver tree ears



The above entrees include the following


Pea Shoots sautéed in Rice wine
Vegetable Stirred Rice



Dessert

: Crème Brule



Shoggi Chocolate (SF)

: SEXY DISHES Chocolate Package has a value of $ 13.25 and is offered to anyone with a copy of Sexy Dishes for only $ 6.50 (1/2 price)

SEXY DISHES Chocolate Package: A Combination of our drinking chocolate (regular size, value $ 3.75), four of our best selling pieces of chocolate and pastries (around $ 7), as well as one of our popular macaroons (value $ 2.50). The customer can choose his favorite pieces from a selection of over 80 different chocolates and pastries, as well as 7 different flavors of macaroons, or just follow our recommendation. This is a great way to get a taste of SCHOGGI.




More Sexy Dishes Customers Specials to come soon!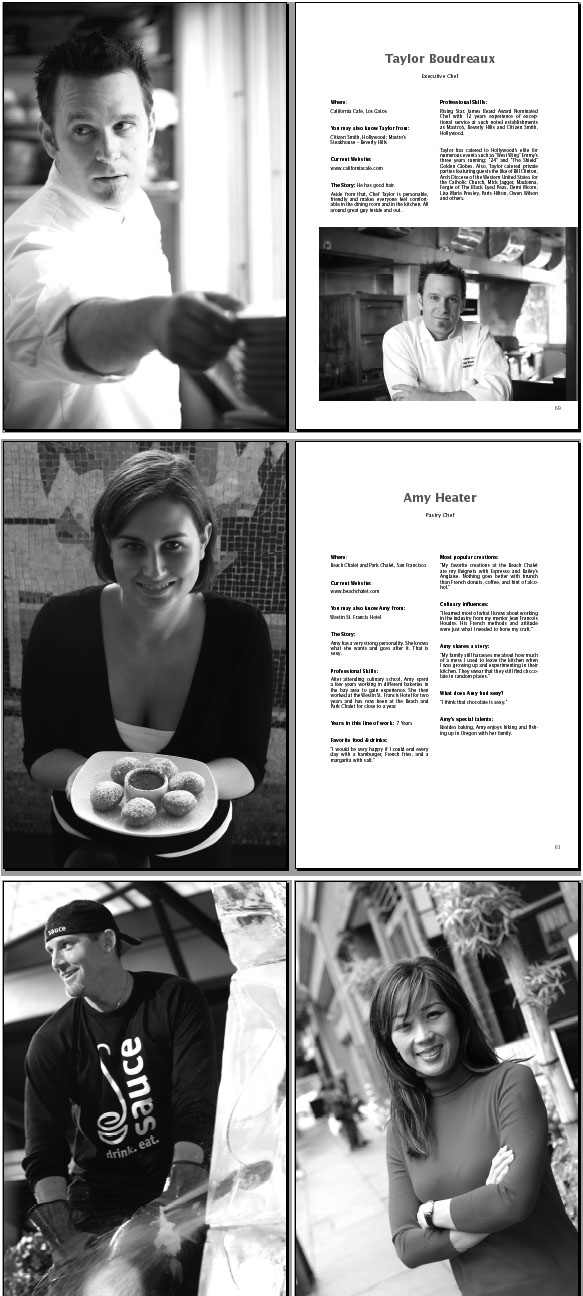 Featured chefs, mixologists and chocolatiers in the new Bay Area Edition of SEXY DISHES include Sky Wegman (83 Proof), Adam Jones (Market Street Grill), Jamie Lauren (Absinthe), Lewis Rossman (Sam's Chowder House), Steve Adler (Sacred Chocolate), Jill Ann Cosentino (Dolce Vita Catering), Alex Molitz (Supperclub), Lara Graham Truppelli (Beach Chalet), Amy Heater (Park Chalet), Taylor Boudreaux (California Cafe), Stephanie Marcon (Coco-luxe Confections), Iris Eisenlohr (Piacere Restaurant), Justine Miner (RNM Restaurant), Cynthia Wong-Chen (Shanghai 1930), Mindy Fong (Jade Chocolates), Tony Diiorio (Poggio Trattoria), Devon Boisen (Spenger's Fresh Fish Grotto), Dominik Schieweck (Schoggi Chocolate), Ben Paula (Sauce Restaurant), David Lawrence (1300 on Fillmore), Rachel Bassignani (Spruce), Alex Marsh (Levende East), David Borges (Cafe Claude), Dominique Crenn (Luce), and Eric Joppie (Mayacama).

TasteTV Events include:
This blog
from the contributors, producers and correspondents at TasteTV at
TasteTV.com
. technorati tags:
TasteTV
,
restaurants
,
video
,
content
,
food
,
Chocolate
,
wine
,
recipes
,
cooking
,
Restaurant Reviews
,
Chef
,
ITV
,
fashion
,
seafood