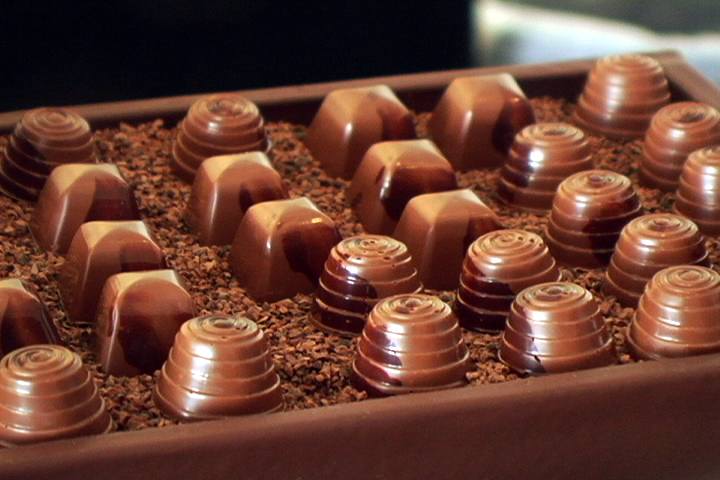 VARIETY MAGAZINE describes the premium chocolates at the upcoming Los Angeles Luxury Chocolate Salon as:
"Fancy, Legal Speedballs" (read more)

TasteTV is happy to say that this is not the only buzz being generated from the 2nd Annual Los Angeles Luxury CHOCOLATE SALON. Chocolate aficionados, fanatics, lovers and addicts can taste & experience the finest in artisan, gourmet & premium chocolate in one of the world's great culinary metropolitan areas.

According to LA Splash magazine about the 2007 LA Chocolate Salon, " If you're a chocolate lover, you would have been in chocolate heaven at the First Annual Los Angeles Luxury Chocolate Salon...this decadent and delightful event."

Fine chocolate is an affordable luxury, and to many people it's even more. In a recent interview for Britain's Glamour magazine, "Desperate Housewives "star Teri Hatcher stated that one of the great Keys to Happiness is chocolate.
TasteTV Events include:
This blog
from the contributors, producers and correspondents at TasteTV at
TasteTV.com
. technorati tags:
TasteTV
,
restaurants
,
video
,
content
,
food
,
Chocolate
,
wine
,
recipes
,
cooking
,
Restaurant Reviews
,
Chef
,
ITV
,
fashion
,
seafood