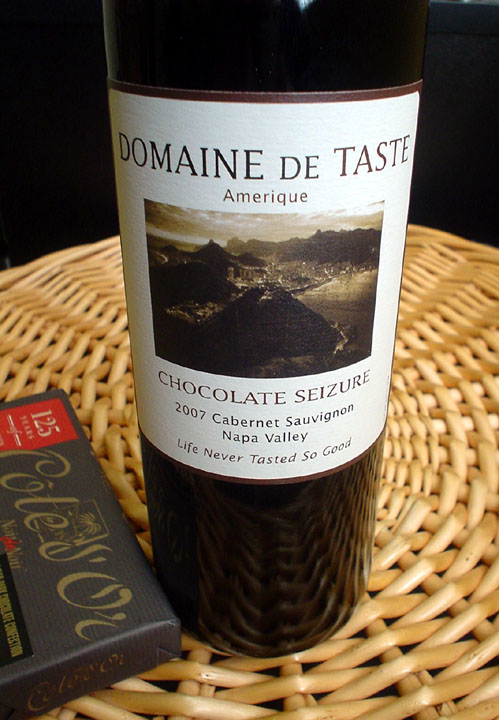 The
DOMAINE De TASTE 2007 Napa Valley Cabernet Sauvignon, CHOCOLATE SEIZURE
wine vintage (
www.ChocolateSeizure.com
) has been released!
The design team for this one of a kind boutique wine consisted of TasteTV, Crushpad winemakers, a panel of top artisan chocolatiers and food & wine journalists, and you - the chocolate lovers -- who at a public tasting event jointly decided on the flavor components to be blended into the first chocolatiers cult wine:
"Domaine de Taste Amerique:
Chocolate Seizure 2007"
Chocolatiers involved include artisans such as:
- Coco Delice
- Jade Chocolates
- Cosmic Chocolate
- Schoggi,
- TCHO
- The TeaRoom Chocolates
- Saratoga Chocolates
- NEWTREE America - Gourmet Belgian Chocolate
- Amano Artisan Chocolate
- Decadent Tastes
The production was limited and the vintage is no longer available (sorry). But perhaps next time!
TasteTV Events include:
This blog
from the contributors, producers and correspondents at TasteTV at
TasteTV.com
. technorati tags:
TasteTV
,
restaurants
,
video
,
content
,
food
,
Chocolate
,
wine
,
recipes
,
cooking
,
Restaurant Reviews
,
Chef
,
ITV
,
fashion
,
seafood