TasteTV's chocolate salon judge and adviser,
Rob Valencia,
and his gig at
Rouge Tomate
in New York have just gotten a fantastic writeup in the
New York Daily News
. 
Other tasty observations: 
"Rouge Tomate may be a prototype for a restaurant of the future - a new way of thinking, a new way of eating, a new way of dining out.
...There's also dessert, which is where you would really mourn the missing calories. Except you don't here. The chocolate and banana tasting is 272 calories - a chocolate and caramelized banana napoleon, roasted baby banana split and a teacup of rich hot cocoa"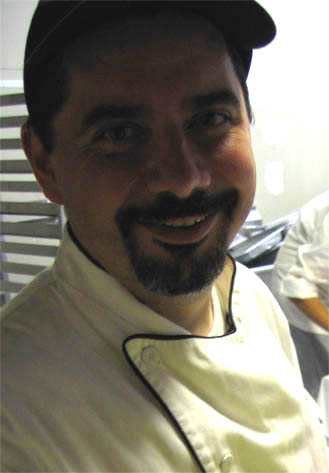 Four out of Five stars...Kudos Rob!
TasteTV Events include:
This blog
from the contributors, producers and correspondents at TasteTV at
TasteTV.com
. technorati tags:
TasteTV
,
restaurants
,
video
,
content
,
food
,
Chocolate
,
wine
,
recipes
,
cooking
,
Restaurant Reviews
,
Chef
,
ITV
,
fashion
,
seafood