Rick Nelson of the
Star Tribune
writes about new food related books on New Orleans. Not bad, but he left out our book,
CHOCOLATE FRENCH, 2nd Edition
, which has an entire section on New Orleans recipes from the best restaurants in town.
"The best way to plan a visit to New Orleans? A pre-getaway jaunt through the city's distinctive flavors, via a few recently published food-related books."

See Rick's booklist
here
See
Chocolate French
here (or go to one of the nationwide events with chefs and chocolatiers signing copies)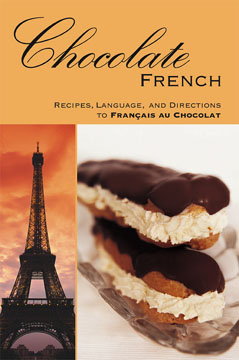 This blog from the contributors, producers and culinary correspondents at
TasteTV at TasteTV.com
technorati tags:TasteTV, restaurants, video, content, food,
Chocolate, wine, recipes, cooking,
New Orleans,
Chef, ITV